Below is a description of the services offered by each agency within the NSM ABI Collaborative listed in order of the
HIGHESTINTENSITY to the LOWEST INTENSITY.
---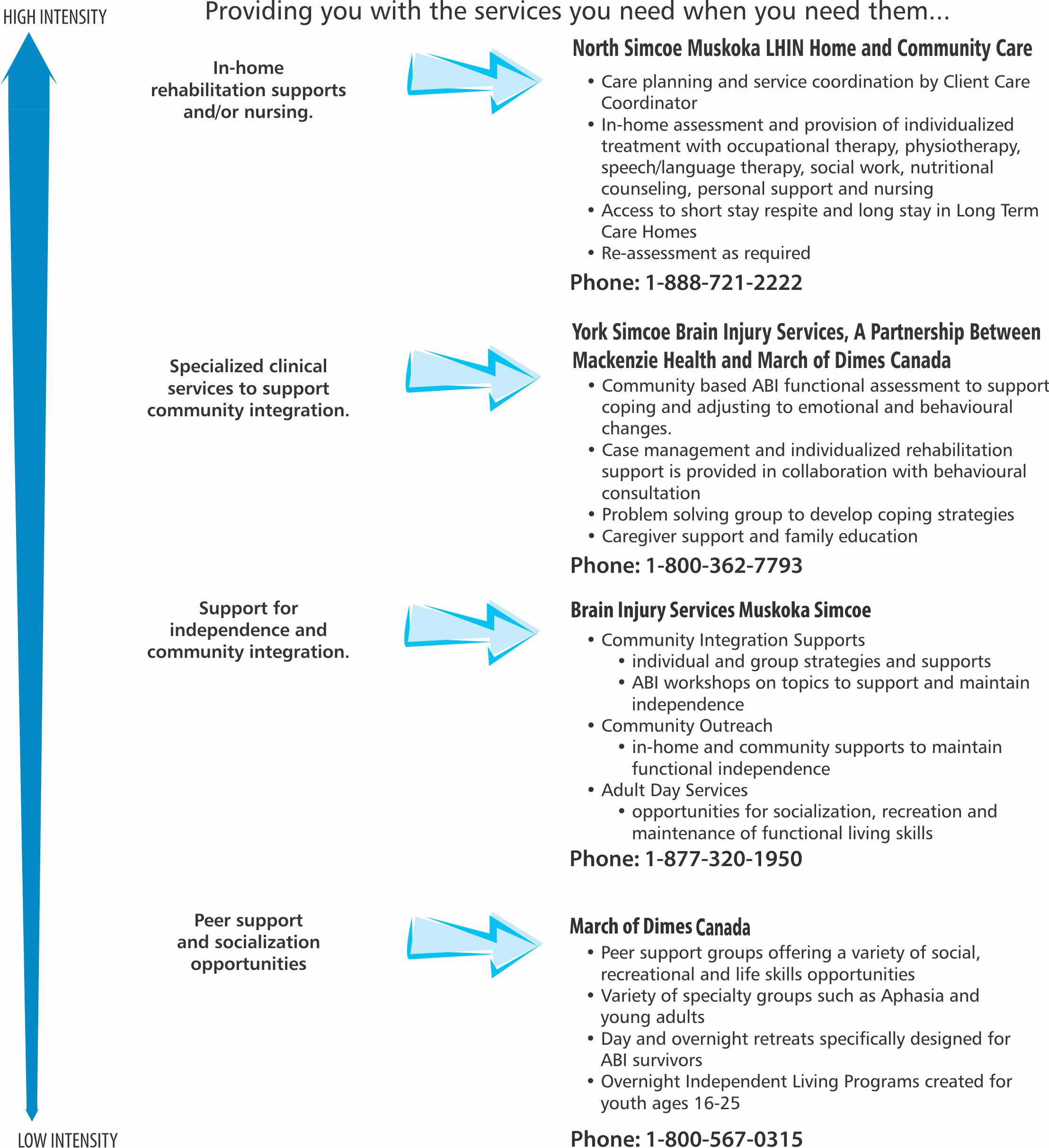 ---
Where to Start?
No one acquired brain injury is the same and needs may differ for every person.
We encourage survivors, family members and professionals to make use of every opportunity that works for them.
All agencies will provide support, education and case management to help you find what you need so there is NO WRONG DOOR.
For more information on how to apply to services go to our Apply for Services tab or click here
If you are not sure where to start, please contact our ABI System Navigator at:
or call
705.734.2178 ext 228
1.877.320.1950